Kenner On-Site Truck Repair
Kenner On-Site Truck Repair – Truck Repair Services – Kenner, LA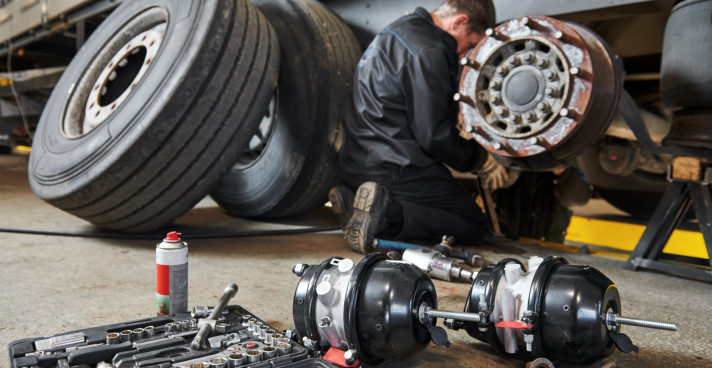 Kenner On-Site Truck Repair is your one-stop shop for all of your truck repair needs. We offer comprehensive services, reliable repairs, and competitive prices. We understand the importance of keeping your truck in top condition, so we take great pride in our work and always put the customer first.
Contact us today at (504) 636-6276 to schedule a service appointment or ask a question!

About Kenner On-Site Truck Repair
For the kind of mobile truck repair that goes above and beyond, contact Kenner On-Site Truck Repair. You'll get professional maintenance and repair on heavy-duty vehicles such as semi trucks, buses, farm equipment, dump trucks, trash trucks, and more.
We come to your location with certified mechanics. You'll also get a competitive, affordable price.
Contact us today for on-site truck repair in Kenner, Louisiana, and the surrounding areas. We look forward to serving you.
Kenner On-Site Truck Repair knows that your time is important. We'll give you an estimated arrival time and do our best to arrive on schedule. If there are any delays, we will keep you updated. With decades of combined experience among Our team plus emergency roadside service (24/7), Kenner On-Site Truck Repair should be the New Orleans area's first choice for heavy-duty vehicle repairs.
Kenner On-Site Truck Repair: (504) 636-6276.
Kenner On-Site Truck Repair Services
Brake Repair and Replacement
If you're experiencing issues with your brakes or hearing strange noises, it's time for brake repair. Our skilled technicians can quickly fix small problems or replace the entire system. We only use high-quality parts and will get your repairs done fast.
We fix or replace shoes, drums, lines, reservoirs, clutch plates, cylinders, rotors, and more.
Lastly, we'll review what we did and how it works so that you're always in the loop. Plus, making sure that our customers are happy is our top priority. Call (504) 636-6276 now!
Trailer Repair
At our facility, we work on cabs and trailers because we understand the amount of toil you endure. Your trailer carries vital information that needs to arrive without complications, and that's where we intervene. We're experienced in repairing all trailer components, whether axles, brakes, lighting, latches, or locks. Also, don't hesitate to bring us your type of trailer; Conestogas, reefers, low-beds, curtain sides, hotshots–we know how to fix them all. Timely repair is significant to us so that you can return to work today, not next week. Dial (504) 636-6276.
Diesel Truck Repair and Maintenance
Kenner On-Site Truck Repair is dedicated to keeping your diesel truck on the road. Our team of certified professionals provides expert services, including oil changes, engine tune-ups, and major repairs for all brands, such as Mack, Kenworth, International, Peterbilt, and Volvo. We even come to you – no tow necessary.
Diesel engines are built to last a million miles, but that doesn't mean they don't require service now and then. We've got you covered for:
Turbochargers

Air/fuel mixture balance

Sensor modules

Cooling

Electrical

Particulate filters
And more. Keep our number (504) 636-6276 saved on your phone, so you can avoid getting stuck in The Big Easy with a broken-down truck.
Suspension Service
Having a bad suspension is never ideal. It is annoying and can be dangerous because it impacts the way the truck drives. We must be clear while you haul 80,000 pounds of iron and steel.
When our team arrives at your site to inspect the suspension, we're looking for the following:
Leaks

Excessive corrosion

Damaged airbags or springs

Missing or damaged U-bolts

Worn hoses

Weakened shocks or struts
After we get a handle on the problem, we'll begin working on a resolution. We offer various services, from topping off fluids to entirely replacing systems. Please contact us at (504) 636-6276.
Air Conditioning Service
At our shop, we have the experience and expertise to service all major brands of truck air conditioners, including Freightliner, Peterbilt, Volvo, and Mack (though again, since we're mobile, we provide service at your location).
We will come to you and inspect your A/C system for anything wrong. We'll look at the function of the compressor, evaporator, and condenser during our inspection process. If we determine that everything is a-okay, we'll recharge the system with refrigerant. We can quickly detect and fix problems and keep various replacement parts on hand in case something else needs to be fixed while we're there. Call (504) 636-6276 now!
Service For Your Entire Fleet
We don't just fix one truck and move on- that's what some other companies do. Our team offers repair services and preventive maintenance for any sized fleet, no matter the job size. We're equipped to handle it all. You'll get things like:
Tune-ups

DOT Inspections

Battery Checks

Fluid flushes and refills

Oil Changes
We'll also fix any screws that appear to be loose–the ones on your truck, that is. Our team can spot a component about to break and have it replaced quickly.
Contact Kenner On-Site Truck Repair for your heavy-duty vehicle repair needs. We're easy to reach by dialing (504) 636-6276.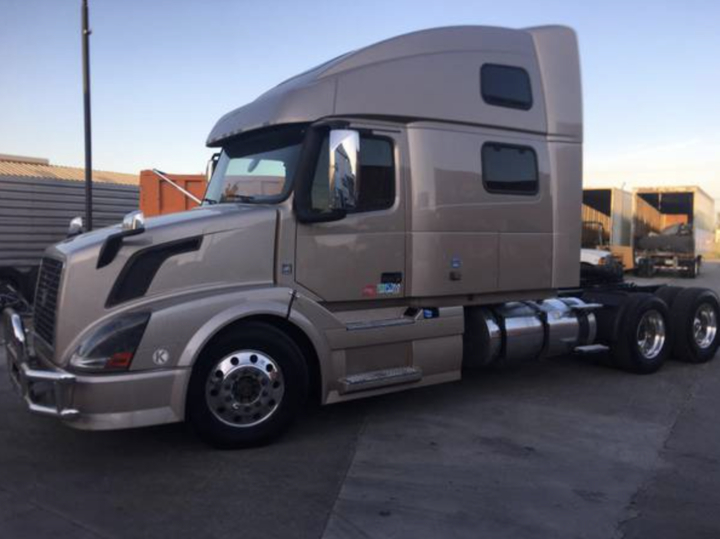 Contact Us Today!
When dealing with your truck repair needs, you should look no further than Kenner On-Site Truck Repair. Our technicians have years of experience in providing expert truck repair services, from routine servicing to more extensive repairs on a variety of makes and models. The customer satisfaction guaranteed by our company speaks volumes about the quality of our work and we are proud to provide courteous and reliable service that is tailored to meet all your individual requirements. Contact us today at (504) 636-6276 for the fast, friendly and reliable truck repairs you need.